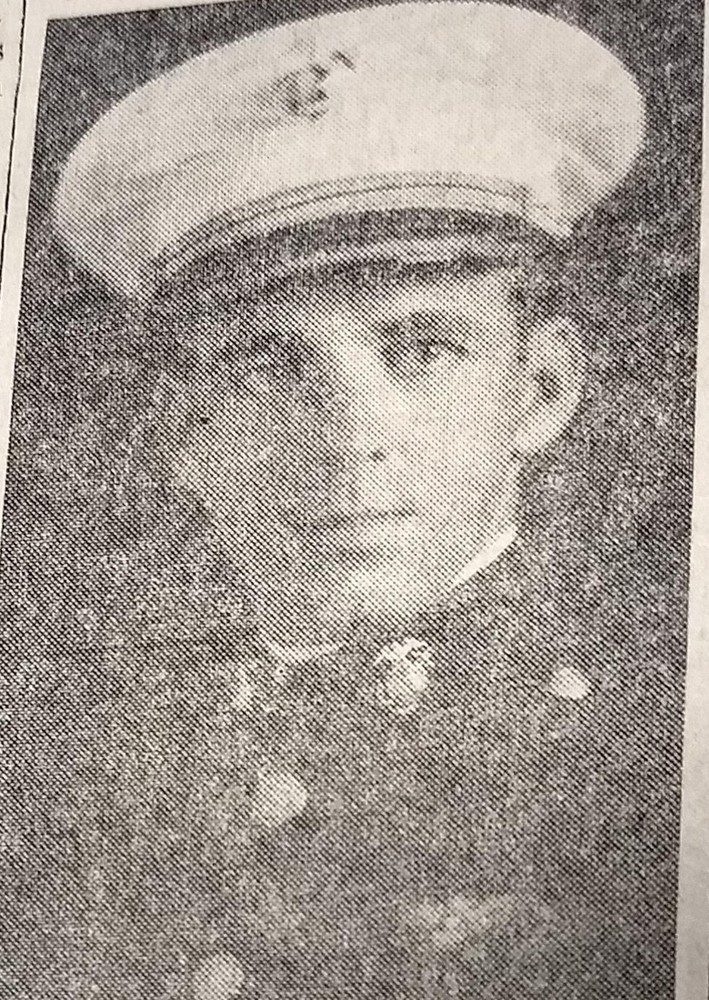 Veteran Stories: Crofton Ace Pilot Leads Attack
Staff
Tuesday, October 20, 2020
NOTE: In our ongoing series called, "Veteran Stories," this week we feature Loren Dale Everton, who was commanding officer of the "Whistling Devils" Corsair squadron during World War II.
U.S. Marine Major, Loren D. Everton, son of Walter and Mayme Everton, put Crofton on the map when he made national news as the commanding officer of the VMF-113 Corsair fighter squadron known as the "Whistling Devils." Married in 1942 to Dolores Miller, Everton and his squadron participated in aerial combat over the Marshall Islands in 1944, and took part in the Battle of Okinawa in 1945. The unit was activated on Jan. 1, 1943 at Marine Corps Air Station El Toro, as part of Marine Base Defense Air Group 41. They were given a full complement of 24 F4U Corsair planes. These were a popular carrier-based aircraft, used primarily with the U.S. Navy in late 1944 and into 1945.
In March, 1944, while escorting four B-25 bombers on a raid over Ponape, Everton's squadron recorded their first enemy kills, downing 12 Japanese planes. Everton himself shot down two Japanese zeros over the enemy base. In the face of heavy anti-aircraft fire, the Marine pilots swept in off the wave tops for a low level attack. Everton was quoted in the Crofton Journal, "We ran into bad weather on the way out, and when we were a few miles from the island, we were forced to fly just up off the water."
Everton said that the squadron broke through the rain and clouds in front of an 800-foot ridge between the water and the enemy airfield. "As we broke out of the front, the whole ridge erupted in our face with anti-aircraft fire," he continued. "They were throwing big stuff in our line of flight, and also in the water." Breaking out of the clouds, they caught the 12 zeroes taking off from the airstrip. Three swift passes destroyed eight of the Japanese planes in the air, another on the ground, and four more probable hits. A Guadalcanal ace pilot, Everton said, "I had wild men with me," as they made their passes with waterspouts pounding their planes from the sea as they passed over.
Everton survived the war and served in the battle of Okinawa, battling kamikaze attacks. He and his wife had two children. He passed away on Jan. 15, 1991.
CONTACT US: If you or your parents, grandparents or other relatives from Crofton, living or deceased, served in the armed forces, we would like to tell your story in the Journal as part of this series. If you have a story to tell or digital photos to share, email bowview@gpcom.net with a subject line notation of "Veteran Stories" to let us know the details.