The Crofton Ponies baseball team kicked off their regular Quad-County League season this past Monday, May 23 at home against Harrington 1.
The Ponies, coached by Dean Wieseler, made a deep run in the league tournament last summer, so the club is hopeful for another successful season. For 2022, here is the Ponies schedule for the remainder of the season. All games are at 7 p.m. if not otherwise noted.
Thursday, May 26 – Away at Hartington 2, 8 p.m.
Thursday, June 2 – Away at Neligh/Elgin
Monday June 6 – Away at Ponca, 6:30 p.m.
Tuesday, June 7 – Home vs. Laurel
Thursday, June 9 – Away at O'Neill
Monday, June 13 – Home vs. Creighton
Wednesday, June 15 – Home vs. Ponca
Monday, June 20 – Home vs. Plainview
Thursday, June 23 – Away at Summerland
Monday, June 27 – Home vs. Wynot
Thursday, June 30 – Away at Randolph/Osmond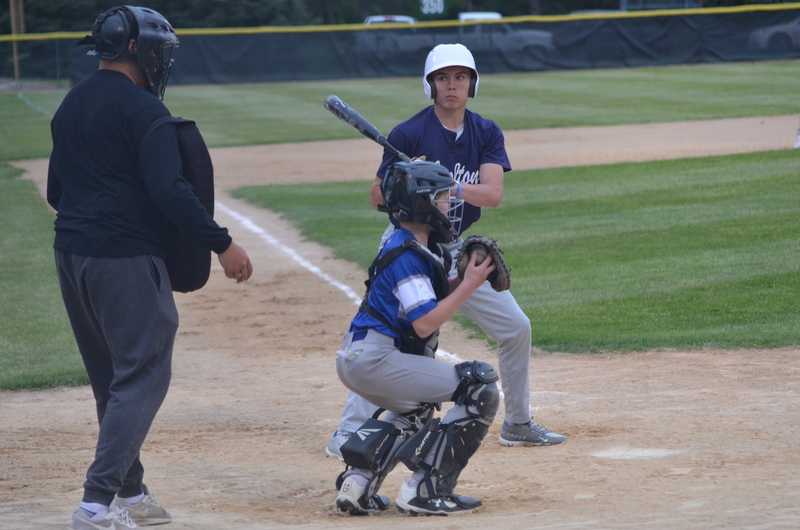 Crofton Ponies. batter, Jace Panning, checks with the umpire on a pitch call during their game against Hartington 1 in Crofton Monday night, May 23.