The Crofton Legion Seniors baseball team had a successful regular season, with some fine wins on the schedule, and they took those skills into the Area Legion Tournament this past weekend to make a deep run in the tourney.
The Area 1 tournament in Neligh had Crofton taking on the home team in the first round, last Friday evening, July 22. The fourth-seeded Crofton squad downed third-seeded Neligh, 5-2 to advance into the next round against PWG.
Crofton played PWG tough, but went down 4-2, sending them into a game the following day against Ord. In a wild slugfest, where Crofton pounded out 17 hits in the game, the local Legion squad took the win, 19-10. The big win set up a rematch with PWG on Monday night, July 25. Crofton took the 9-1 loss, ending their State Tourney hopes, but the locals had played a tough tournament and gained some dramatic wins in the process.
"They had a good run," said Crofton Legion coach, Jason Babcock. "All of us as coaches are proud of the growth, commitment, determination, and leadership these young men showed throughout the year," he said. Babcock noted the leadership of several veteran Senior players, especially those who have now played their last baseball games in a Crofton Legion uniform.
"Ethan Tramp, William Poppe, Zach Berger, Austin Guenther, Nate Stevens and Tucker Goeden will all be missed next year," said Babcock. "But I am excited to see what the next group of talented players can accomplish."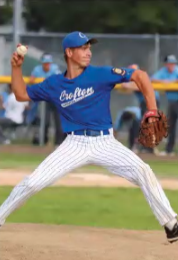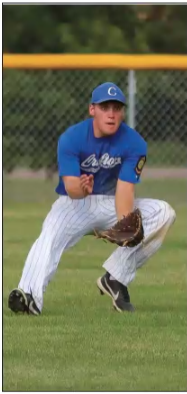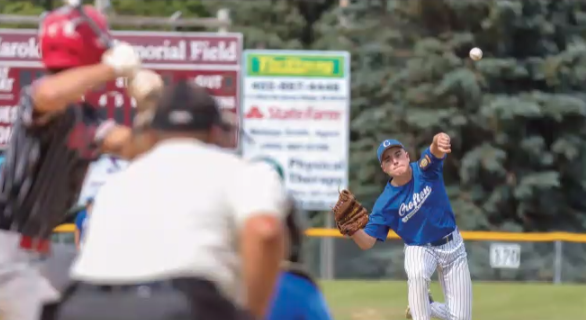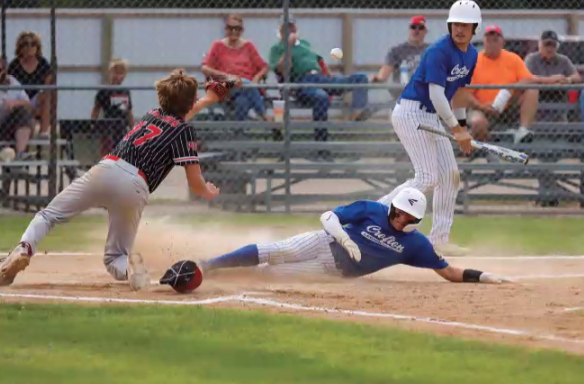 Want to purchase photos from the game? Then be sure to visit SmugMug to get your custom prints. To do, simply follow the link below: https://paperandink.smugmug.co...