The 2022 Crofton Homecoming celebration was under way starting on Sunday of this week, and it will culminate with the annual parade and football game on Friday afternoon and evening in Crofton.
This year's King was Wesley Lucht, and the 2022 Homecoming Queen was Megan Tramp.
During the Homecoming parade on Friday, Sept. 30 at 2 p.m. in downtown Crofton, the annual Grand Marshal will be introduced to the community.
This year's Grand Marshal for the parade has been announced as Laverta Mauch.Laverta Mauch graduated from Crofton High School in 1955 and she taught country school for two years.
She was married to Cyril for almost 60 years and they have five children whom all graduated from Crofton as well as 18 grandchildren and 22 great-grandchildren and another one on the way. She worked for HSC for 26 years as a mental health technician in Yankton then helped multiple people in their homes through the years doing home health. She was on the Crofton Rescue Squad for 27 years and still enjoys helping with the Vial of Life and checking blood pressure at the Senior Center.
She sings in the chorus at St Rose and belongs to the pro-life group. She took communion to residents at Avera Majestic Bluffs for five years. She enjoys playing cards, bingo, and attending the We Fu Club. She stays active by eating healthy, exercising, volunteering at Main Street Treasures and the senior center by calling bingo, and answering phone calls.
Working on the Knox County relay committee and participating in local relay for life throughout the years holds a special place in her heart. For six years she was on the Yankton Area Art Concert Association Board, also the Banquet Board. She was involved with the 3 churches of Crofton that served yearly at the Banquet at UUC basement in Yankton.
Attending Crofton School activities is important to her, and Mauch said she feels honored to be chosen as Grand Marshal for Homecoming.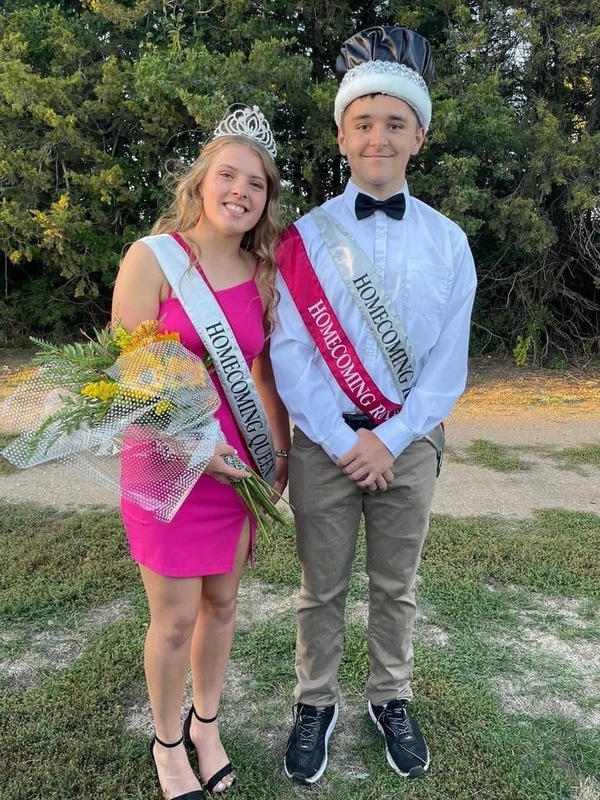 Homecoming Queen and King Megan Tramp and Wesley Lucht (photo courtesy
Beth Tramp)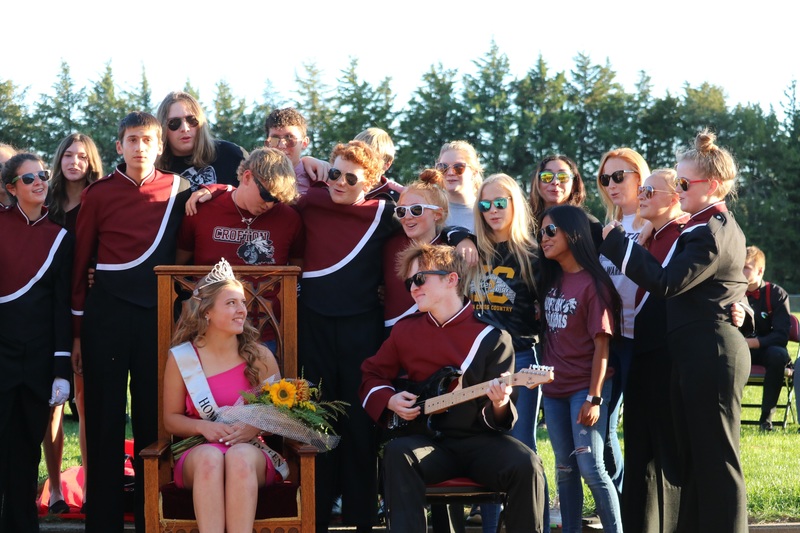 The Crofton choir serenades the queen Megan Tramp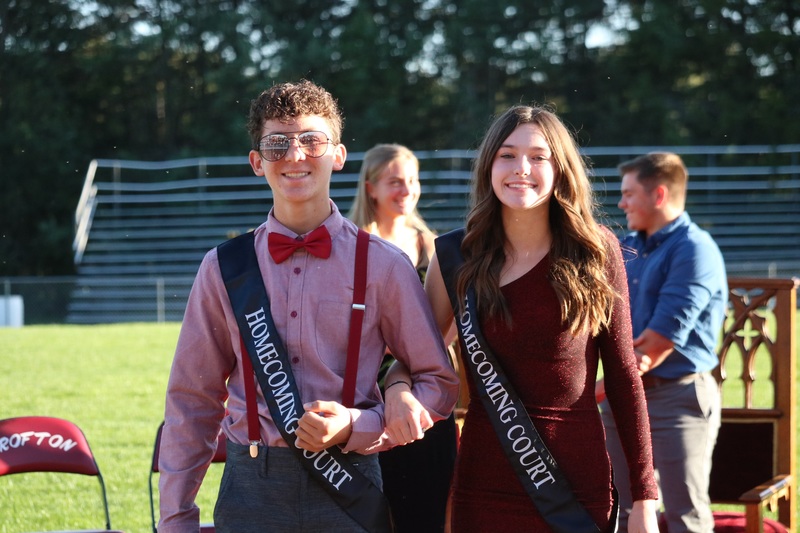 Freshmen attendants Jackson Lynde and Lillie Earley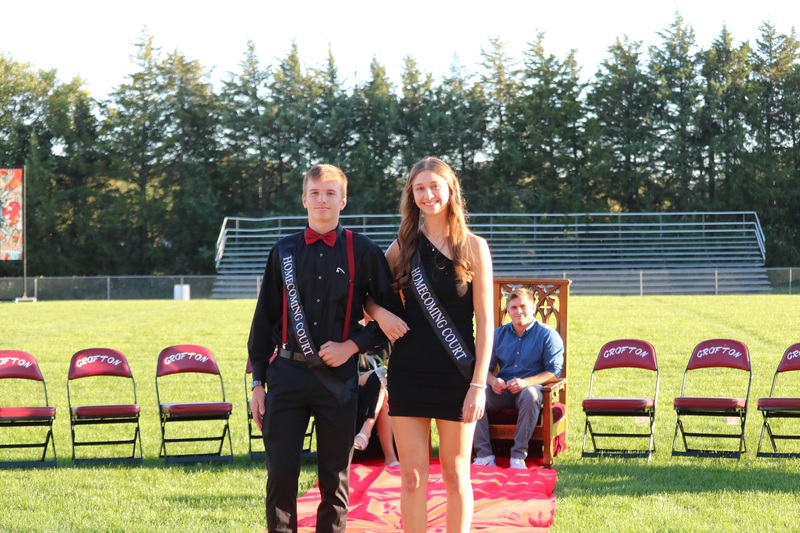 Junior attendants Jace Foxhoven and Caitlin Guenther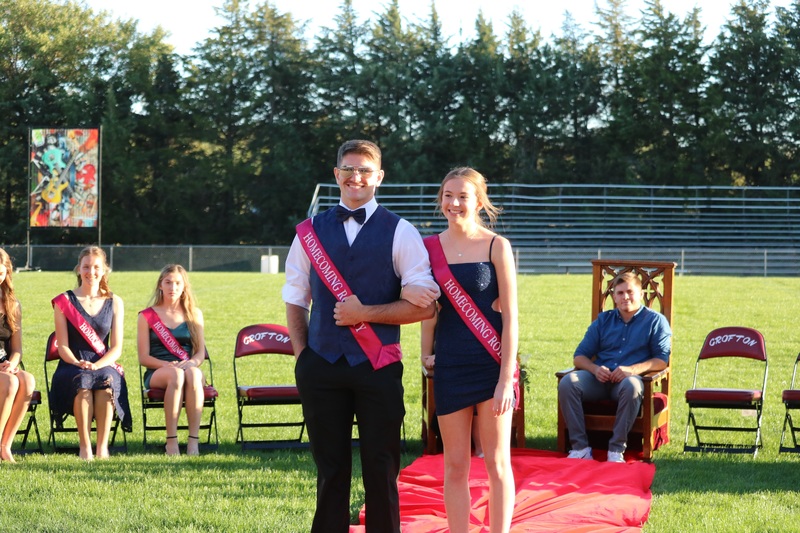 Senior royalty Garret Buschkamp and Rebecca Leader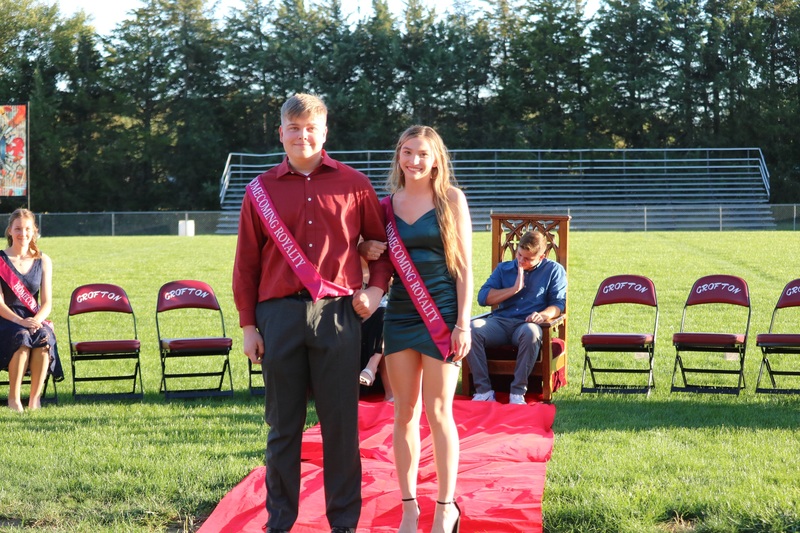 Senior royalty Thomas Maibaum and Summer Guenther

Senior royalty Simon McFarland and Megan Tramp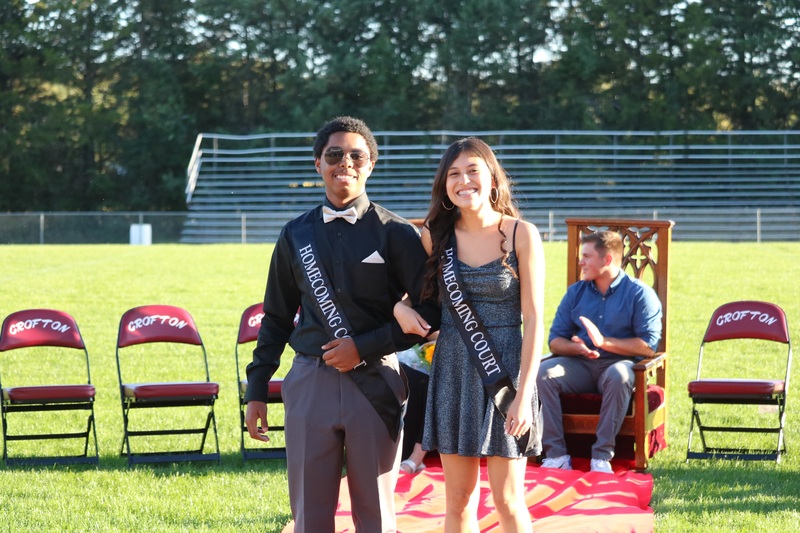 Sophomore attendants DaLando Hughes and Samantha Strunk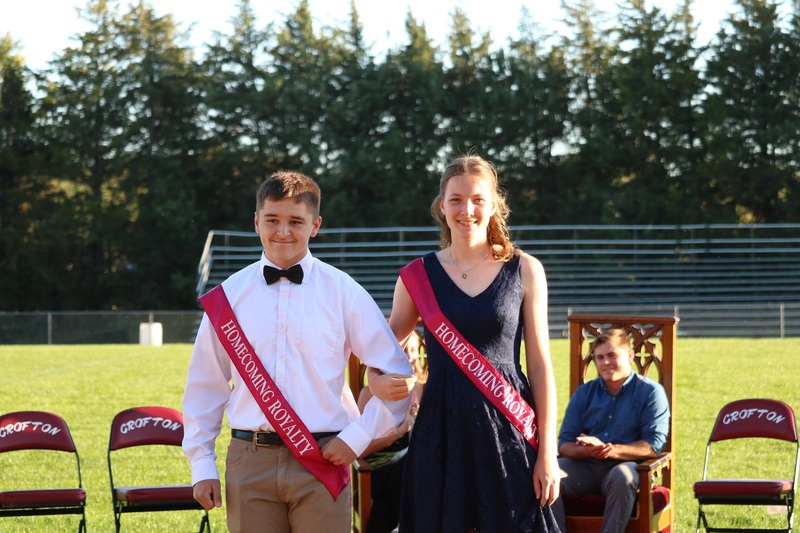 Senior royalty Wesley Lucht and Fiene Adler