The Crofton girls cross country team sent two sets of siblings and a freshman to Kearney to compete in the state meet on Friday, October 21.
The team won third place overall and was only one point behind second place, which was Ainsworth and three points behind Hemingford in first.
Jordyn Arens became a state champion for the third year in a row.
She had a time of 19:29 and was a minute and 17 seconds in front of the second place runner, Katherine Kerrigan from Ainsworth.
The rest of the team followed with freshman Sophia Wortmann finishing 22nd with a time of 13:51, and sophomore Rylie Arens in 37th with 22:23.
Closely behind was junior Elizabeth Wortmann coming in 44th place with a time of 22:39. Freshman Emily Guenther finished 83rd with a time of 23:52.
The girls were very proud of how they did and are looking forward to next year.
Freshman Sophia Wortmann said, "I was personally proud of how I did and I don't really think I held back at all." Both Wortmann and Guenther are very proud of how the team did and are hoping to get a lot of incoming freshmen to run next year to help them go back to state next year.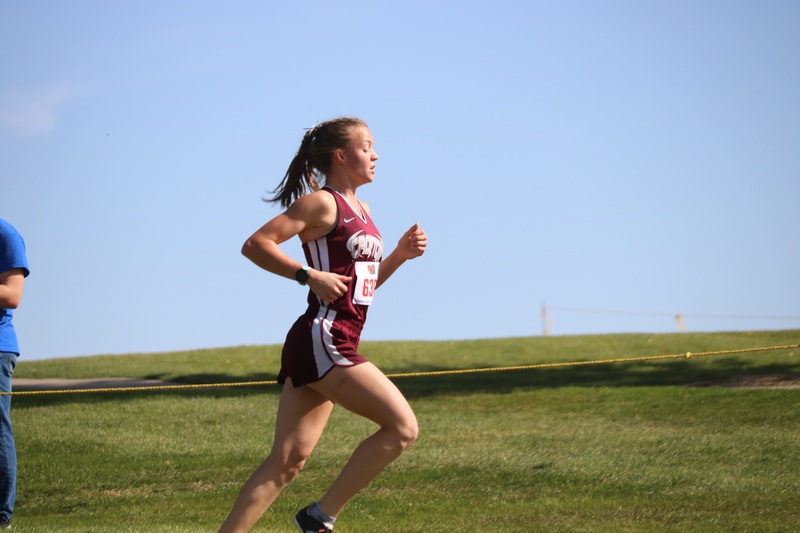 Junior Jordyn Arens leads the pack at state.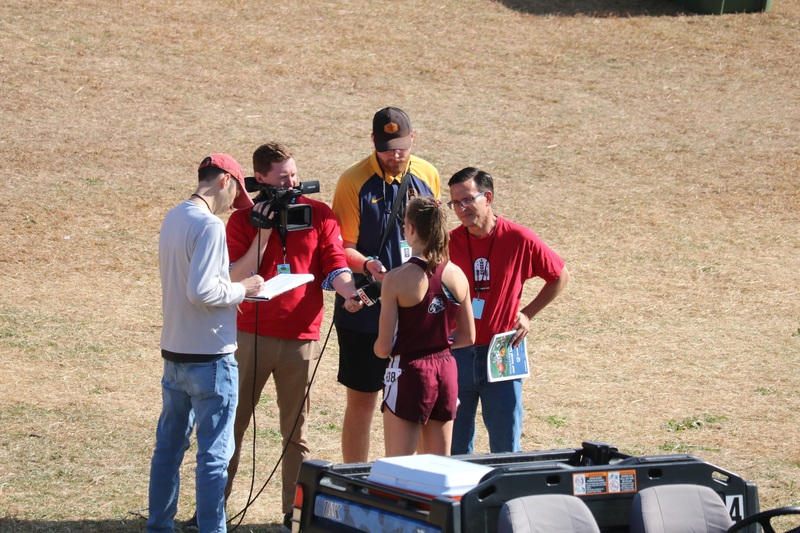 Jordyn Arens gets interviewed by NCN and other media.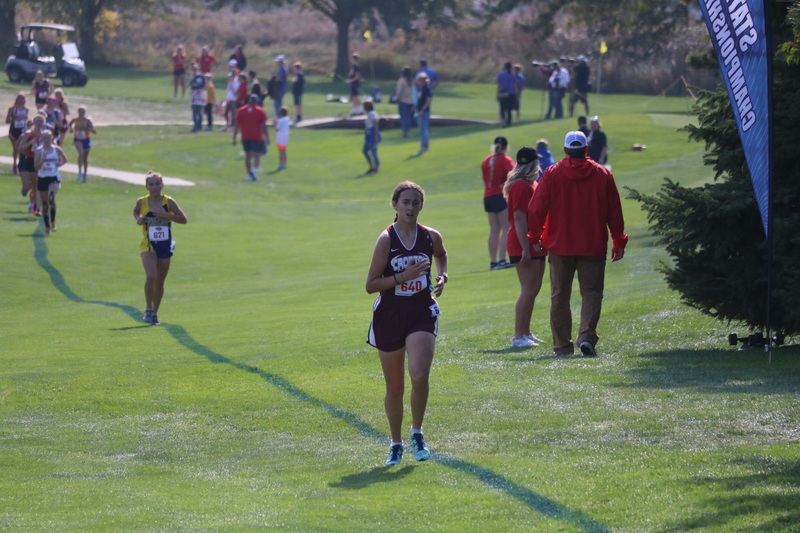 Freshman Emily Guenther finishes the race.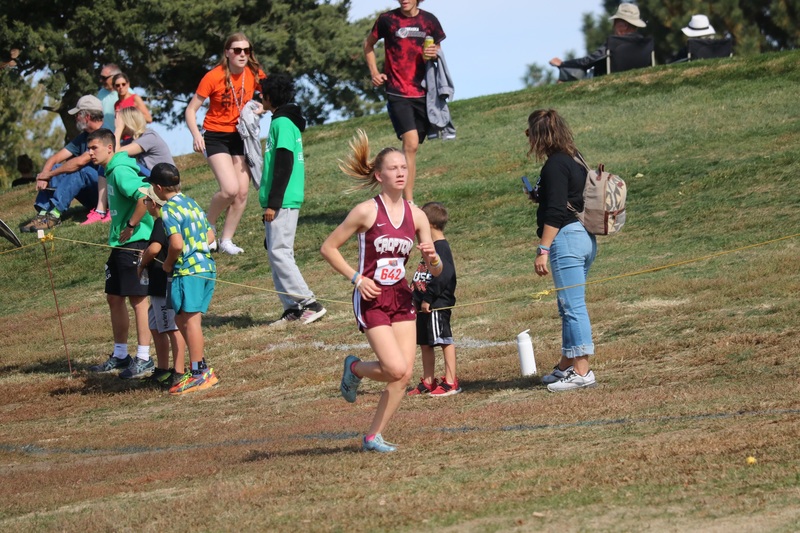 Freshman Sophia Wortmann competes in her first State Cross Country race.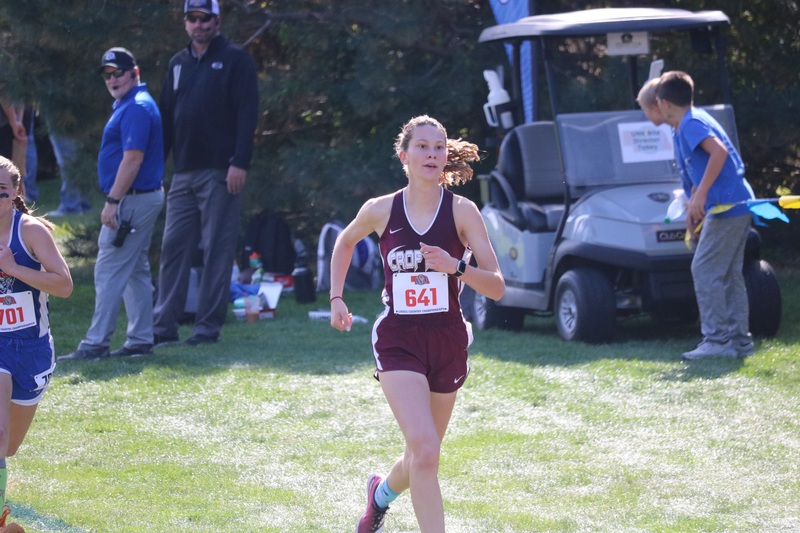 Junior Elizabeth Wortmann finishes her race.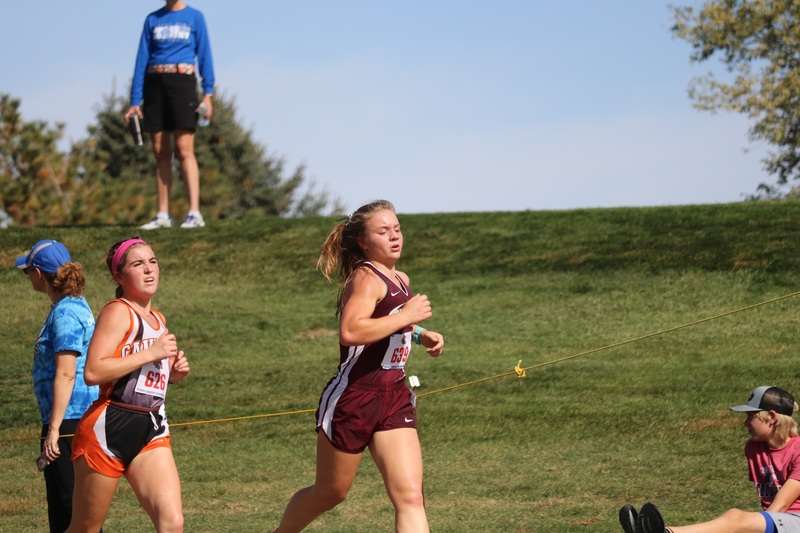 Sophomore Rylie Arens keeps up the pace.