New Arrivals: Guenther Tony and Kim Guenther of Crofton, have announced the birth of their daughter, Monica Gail Guenther. She was born October 11, 2020 at 12:48 p.m., she was 10 pounds, and 22 inches long. Her siblings are Caitlin (15), Emily (13), Brady (11), Logan (9), Isaac (6) and Jordyn (3). Her grandparents are Don and Bev Guenther of Crofton, and Tim and Gail Sunderman of Key West, Fla.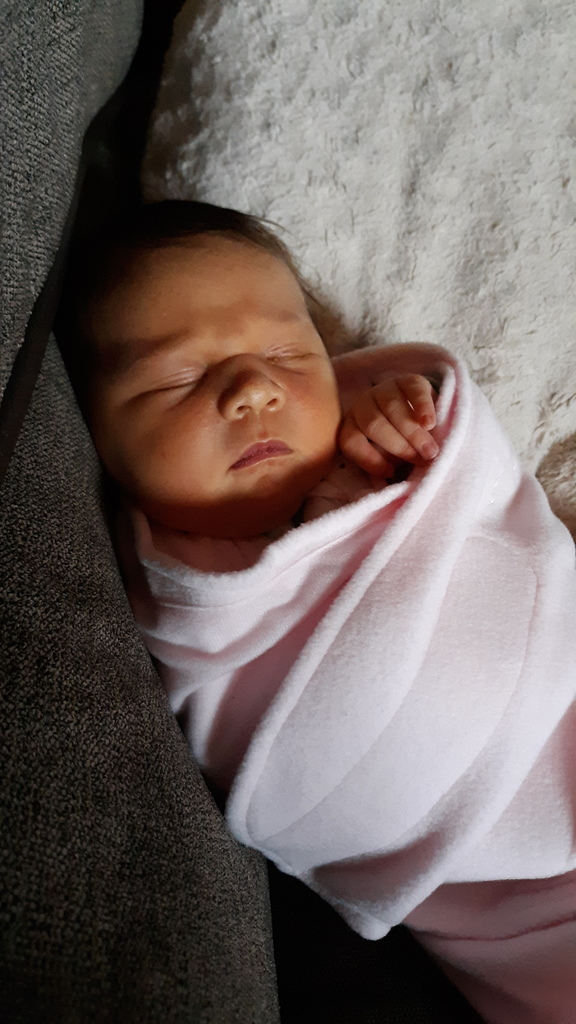 MST donates to volunteer members Main Street Treasures donated a gift of Crofton Bucks to each volunteer member of the Crofton Rescue Squad. Members pictured are Wendy Zimmerman, Jana Foxhoven, Katie Tramp, Nancy DeBlauw, Tyler Wulf, Jeff Tramp, and Daryl Ausdemore.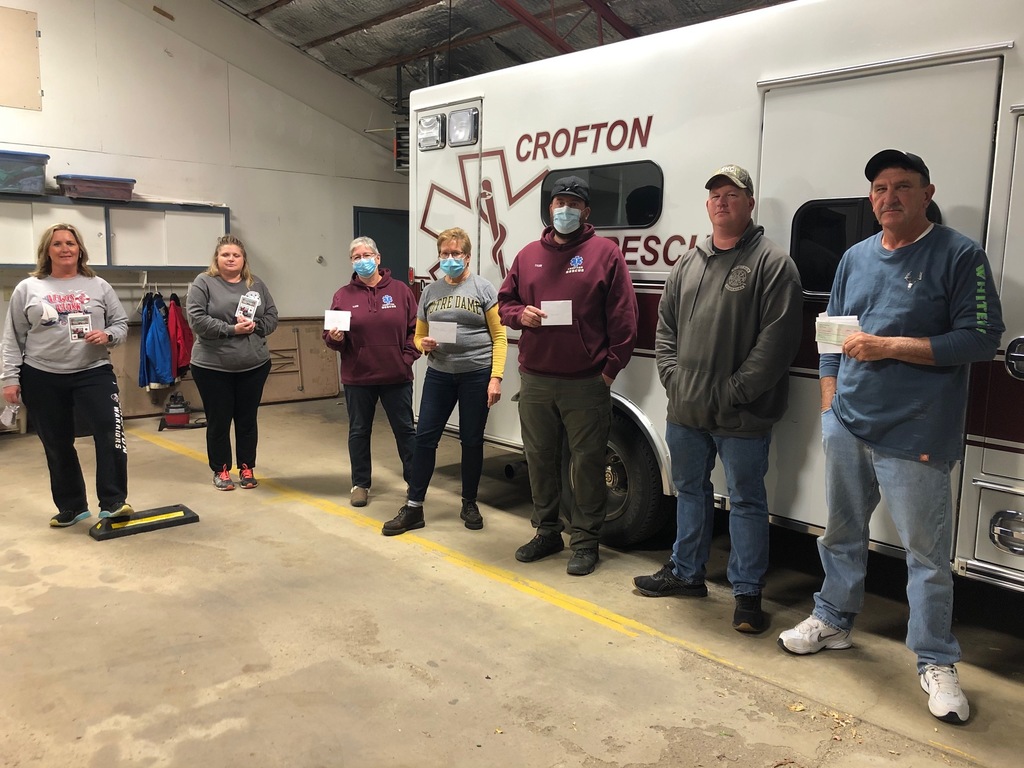 Lady Warriors end season with Knights The Crofton Lady Warriors ended their 2020 volleyball season with a loss to Norfolk Catholic in the Nebraska School Activities Associations C2-5 district finals on October 31st. Pick up the latest edition of the Crofton Journal to read more.

Halloween event well attended... Warm weather and that once-a-year drive for candy brought out kids, and some kids-at-heart, to the 2020 Crofton Community Club's trick-or-treat event in downtown Crofton last week. Youth of all ages patrolled the streets looking for some generous donors to the yearly candy fund. Here's a few snaps from in front of the Journal office.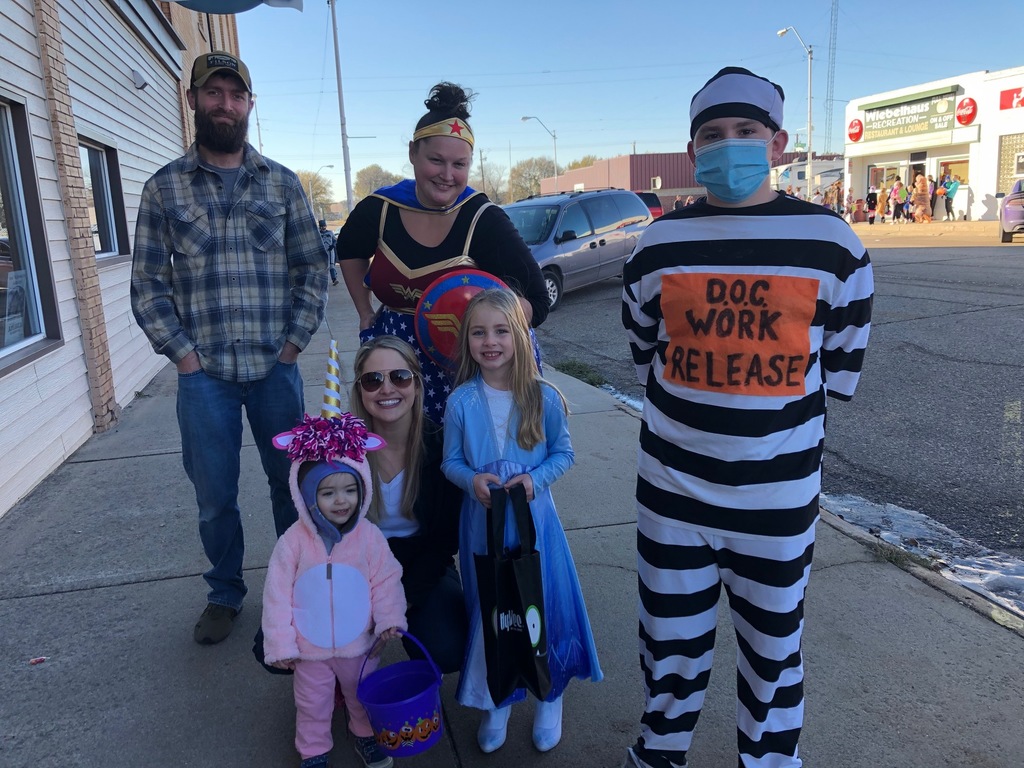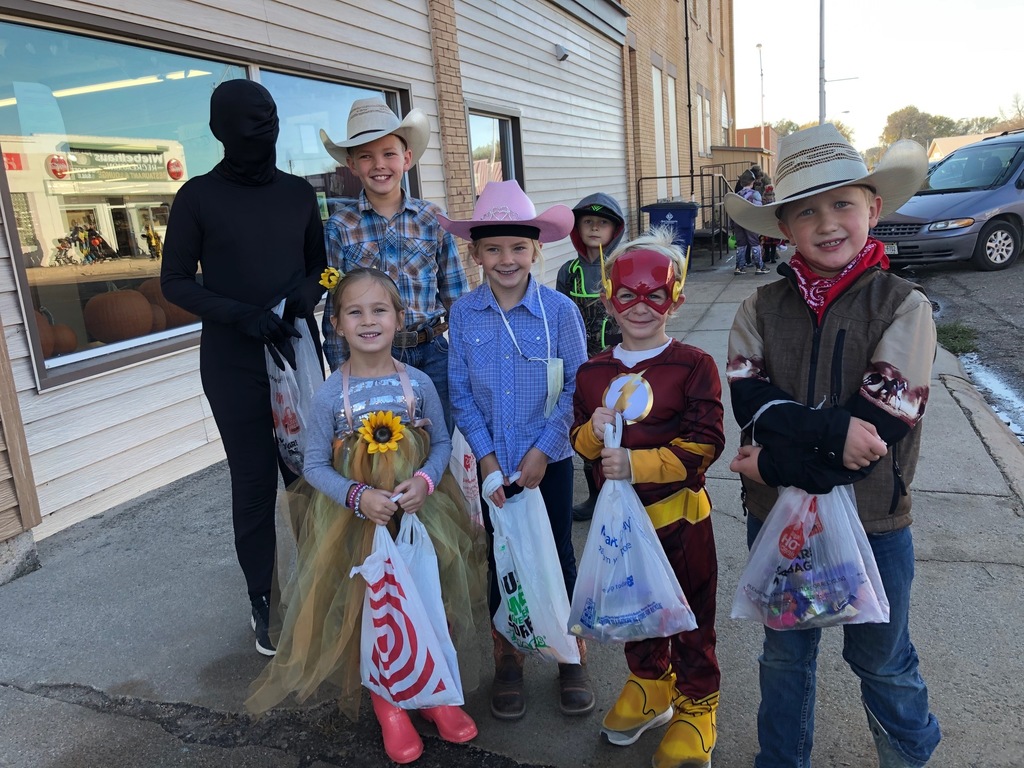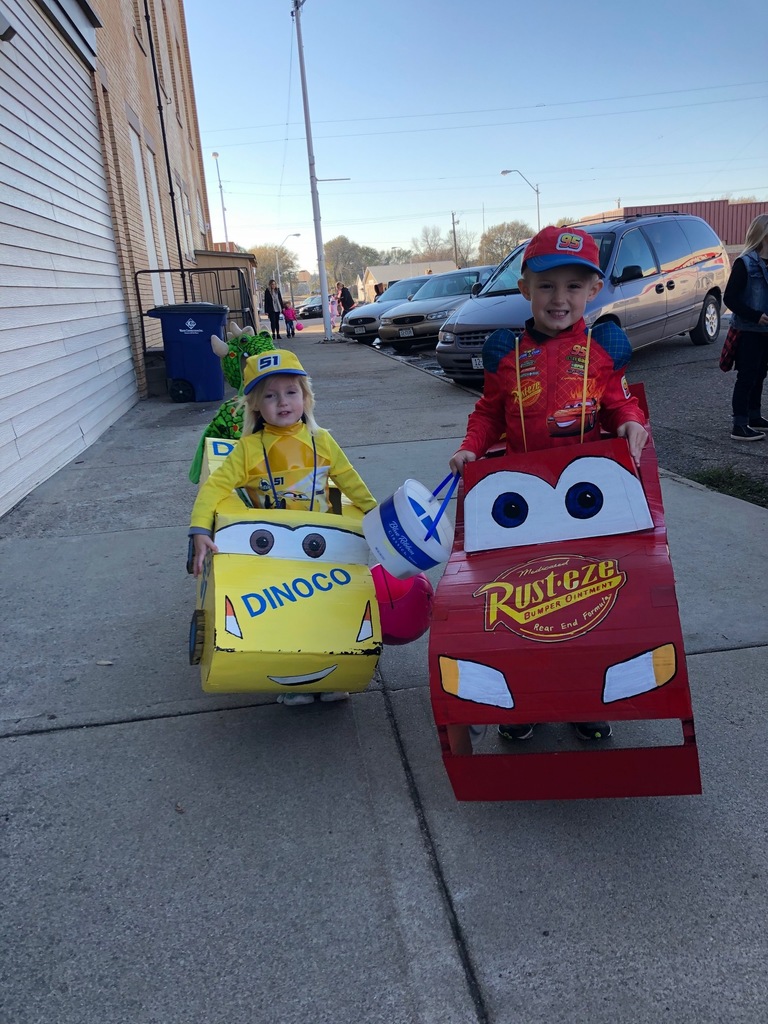 Local Business Creationz Features Hand-Crafted Soaps When she's not offering a friendly smile and tabulating your weekly staples at People's Grocery in Crofton, Cheryl Schmidt is busy making and marketing her line of homemade soaps. To read all about Schmidt's business, pick up the latest edition of the Crofton Journal.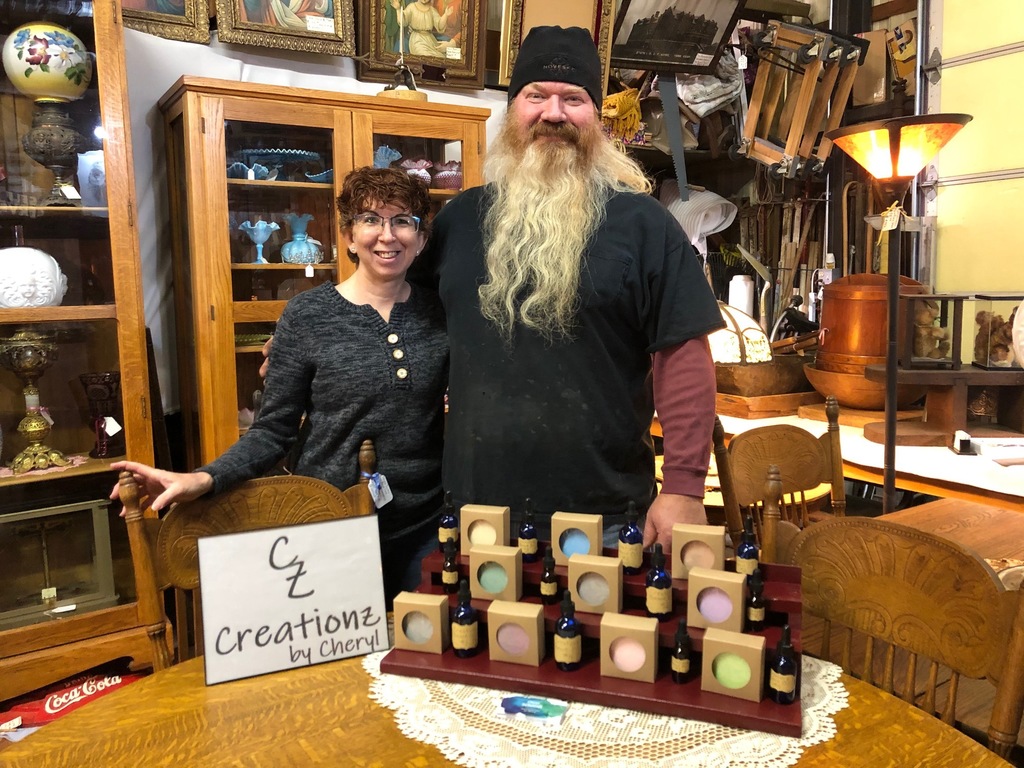 Early voters file 80 percent of ballots Eighty percent of the ballots for the 2020 General Election had been returned to the Knox County Courthouse as of Monday, Nov. 2 at 4 p.m., and Joann Fischer, Knox County Clerk and Election Administrator, already knew at that point that this was the biggest voter turnout ever for the county. To read the full story, including Fischer's comments, pick up the latest edition of the Crofton Journal.

Unofficial Election results reported Around 9 p.m. on November 3rd, the County Clerk and staff were busy counting ballots and reporting preliminary, unofficial results on the website for the majority of the local, state, and county election races. The clerk reported a near 85 percent voter turnout for Knox County. Pick up the latest edition of the Crofton Journal to read the full list of unofficial results.

Deer Checks electronic this year Because of COVID-19 concerns, the Nebraska Game and Parks Commission will not run check stations this firearm deer season. Instead, all deer will be checked in electronically via Telecheck. To read details on the electronic checks, pick up the latest edition of the Crofton Journal.

School buys tech with MST donation... Crofton Community Schools purchased a number of new digital devices for students as a result of a donation made by Main Street Treasures recently of $1,000.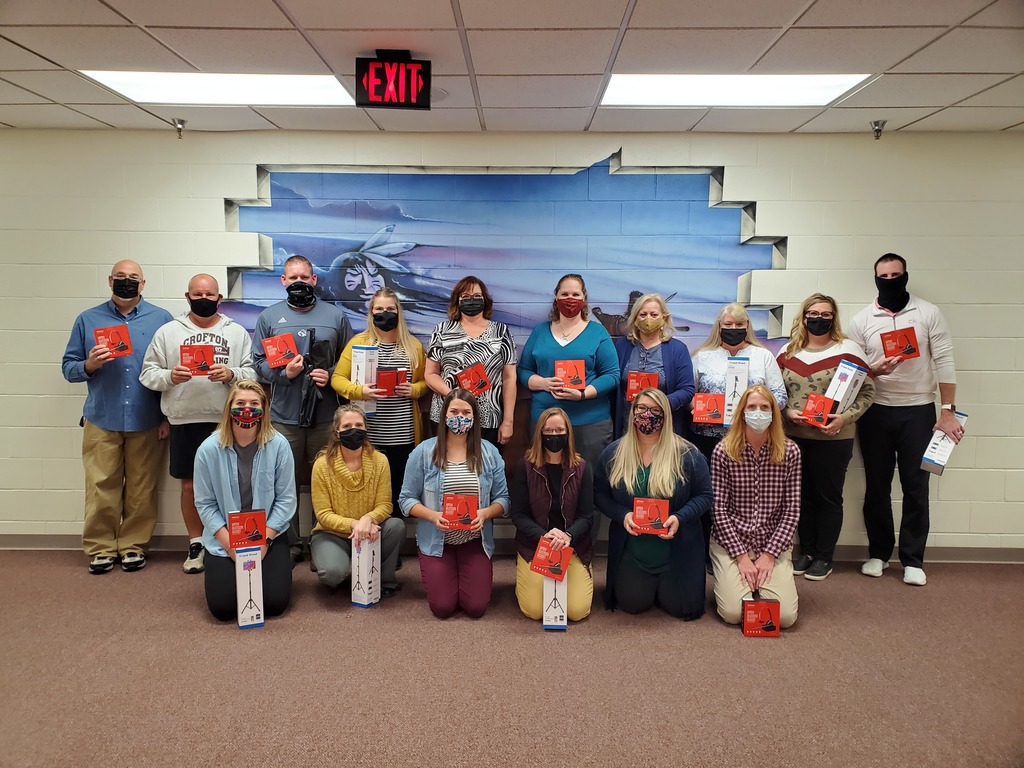 Welcome Wagon: Shawna and Jaylynn Wulf Shawna Wulf, and her 10-year old daughter, Jaylynn, moved to Crofton from Ashland this summer. They chose Crofton because a friend of Shawna's owned a house here and was selling it. She is hoping to open a housekeeping business in the area. They enjoy being outside and sitting around a firepit. They enjoy the quiet, small town that Crofton has to offer.

Crofton Competes at Mid-State Conference Tournament By: Brittany Tramp and Jayden Jordan, CCS Journalism The Crofton Lady Warriors started their Mid-State Conference Tournament by competing against the Boone Central Cardinals October 19. To read all about the conference tournament, pick up the latest edition of the Crofton Journal.

Arens, Tramp win St. Rose contest Winners of the St. Rose Pro Life essay contest were Rylie Arens, daughter of Jason and Jayne Arens and Mary Tramp, daughter of Ryan and Kim Tramp. Pick up the latest edition of the Crofton Journal to read about the essay the seventh-grade students wrote.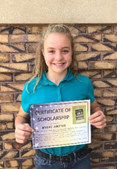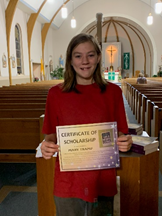 90th Birthday: Dwyer The family of Dorothy Dwyer has requested a card shower in honor of her 90th birthday celebration. Cards and birthday wishes will reach Dwyer at PO Box 217, Bloomfield NE 68718.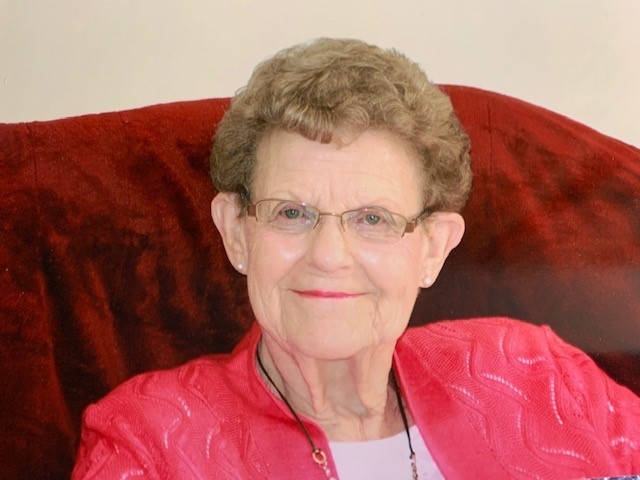 Crofton Warriors get play-off berth with 63-6 win The Crofton Warriors hosted the Bancroft-Rosalie-Lyons-Decatur Northeast in a home contest on Oct. 23 defeating the visitors and pushing the Warriors to a playoff game. To read the full story, pick up the latest edition of the Crofton Journal.

Family with local ties gifts $1 million to Crofton Community Foundation Fund From the Nebraska Community Foundation The family of Merle Guenther fulfilled his wishes to see the community grow by making Crofton Community Foundation Fund (CCFF) the beneficiary of a $1 million gift from a donor-advised fun in his name. To read the full story, pick up the latest edition of the Crofton Journal.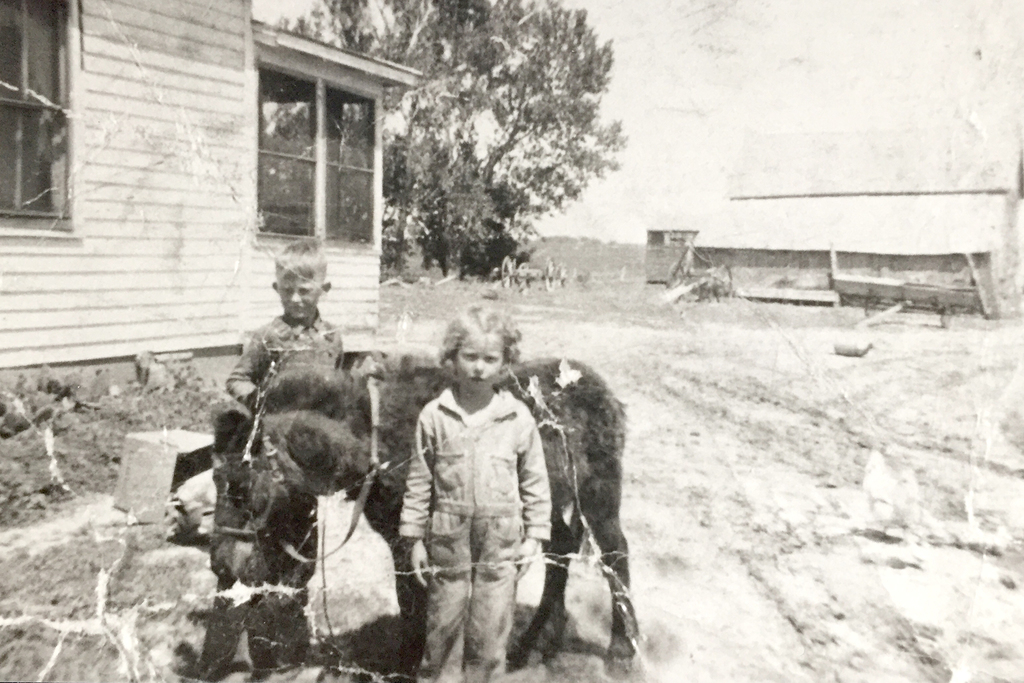 Reminder: Daylight saving time ends Sunday, Nov. 1 Daylight Saving Time ends this Sunday, November 1 at 2:00 a.m. Be sure to set your clocks back one hour before going to bed on Saturday night.

Freshman Arens wins gold in Class D race By: Rowdy Hegge, CCS Journalism The Crofton Cross Country team charged to the State Meet on October 23 for a freezing final run of this season, and returned home with a Class D State Champion in freshman Jordyn Arens. The full story, including the runners results, can be found on the front page of the Crofton Journal, available now.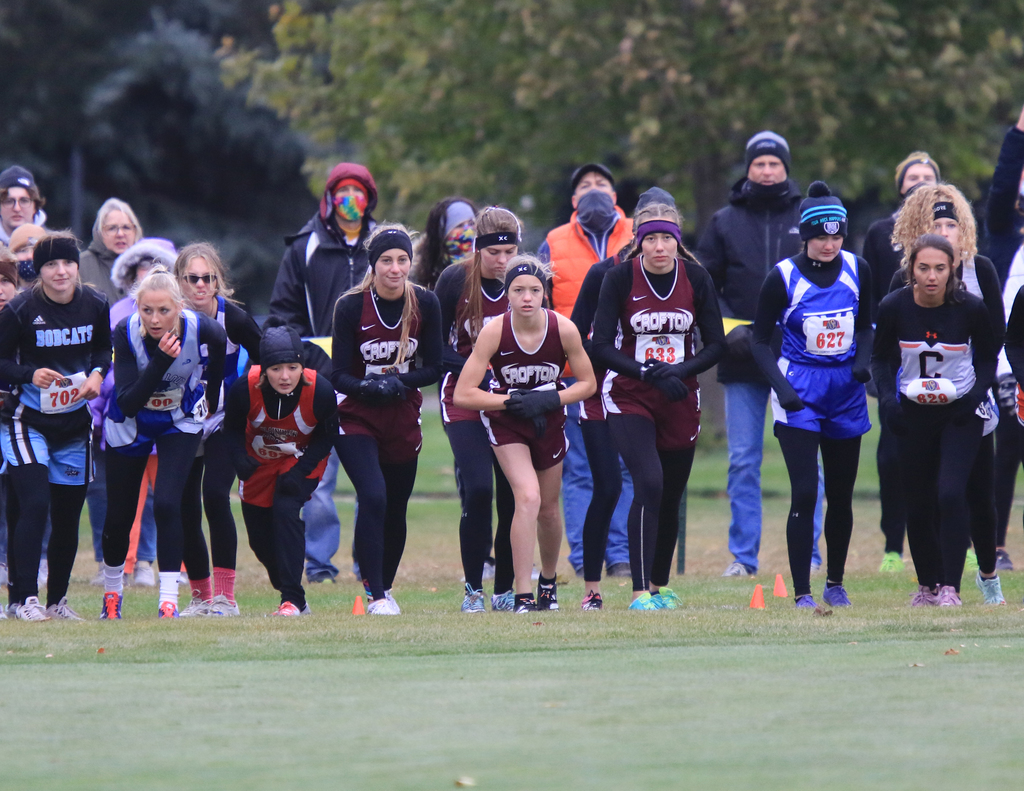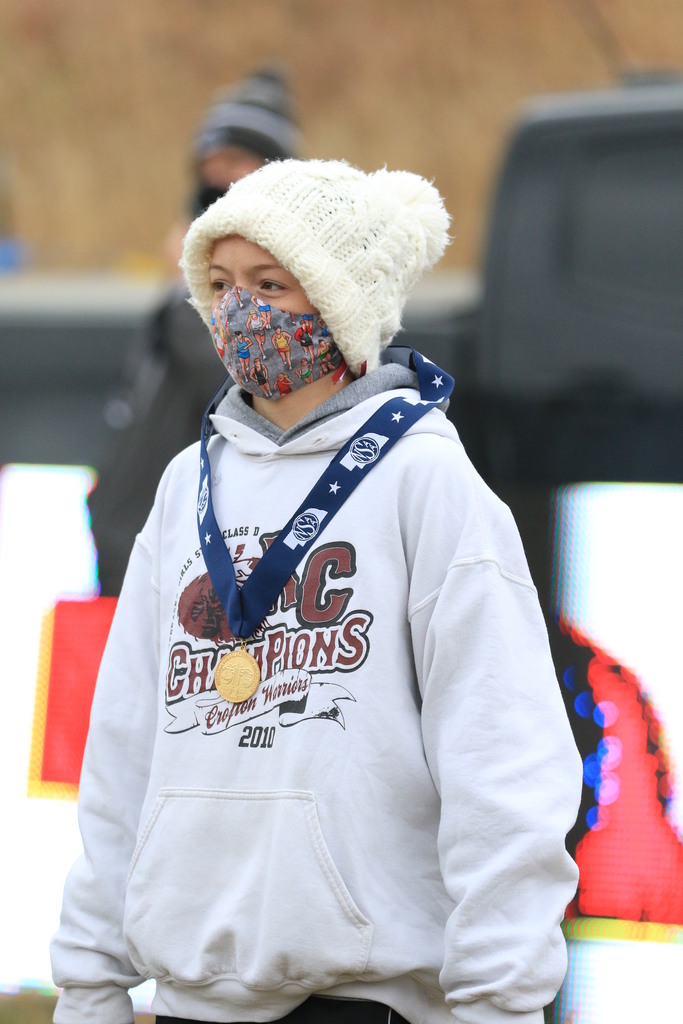 National Candy Corn Day By: Makenna Guenther, CCS Journalism National Candy Corn Day is October 30. According to the National Day Calendar website, in the late 1800s, George Renninger of Wunderle Candy Company created candy corn. Candy corn was originally called chicken feed. To read more on the history of candy corn, pick up the latest edition of the Crofton Journal.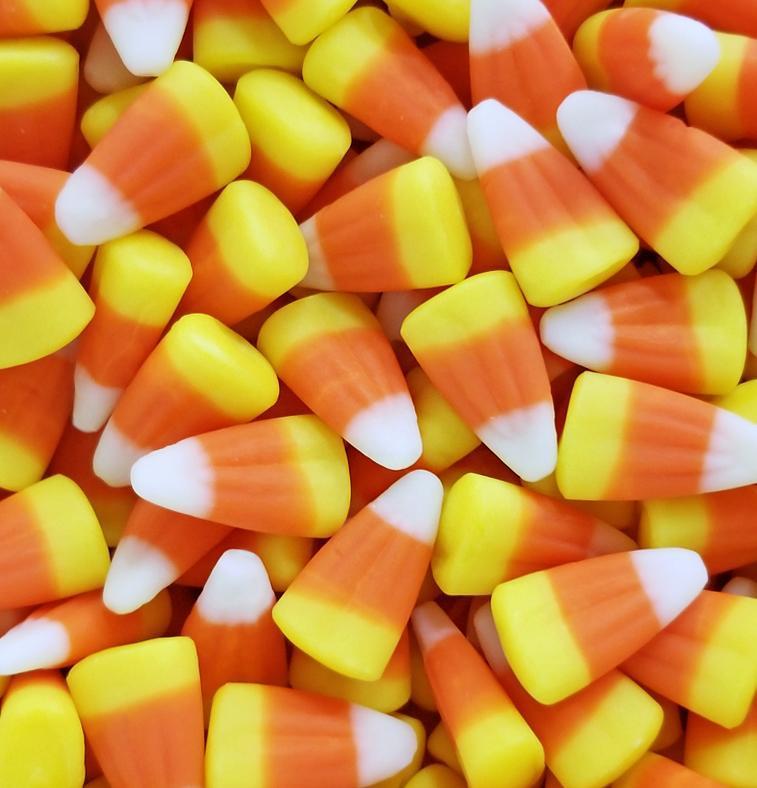 Arboretum trees begin to change Crofton Courts Arboretum in the North Park is in full autumn colors this week, with the orange of sugar maple, scarlet of autumn blaze maple and amur maple, and yellow of ash and cottonwood. For tree enthusiasts, many of the arboretum trees are labeled with common and scientific names.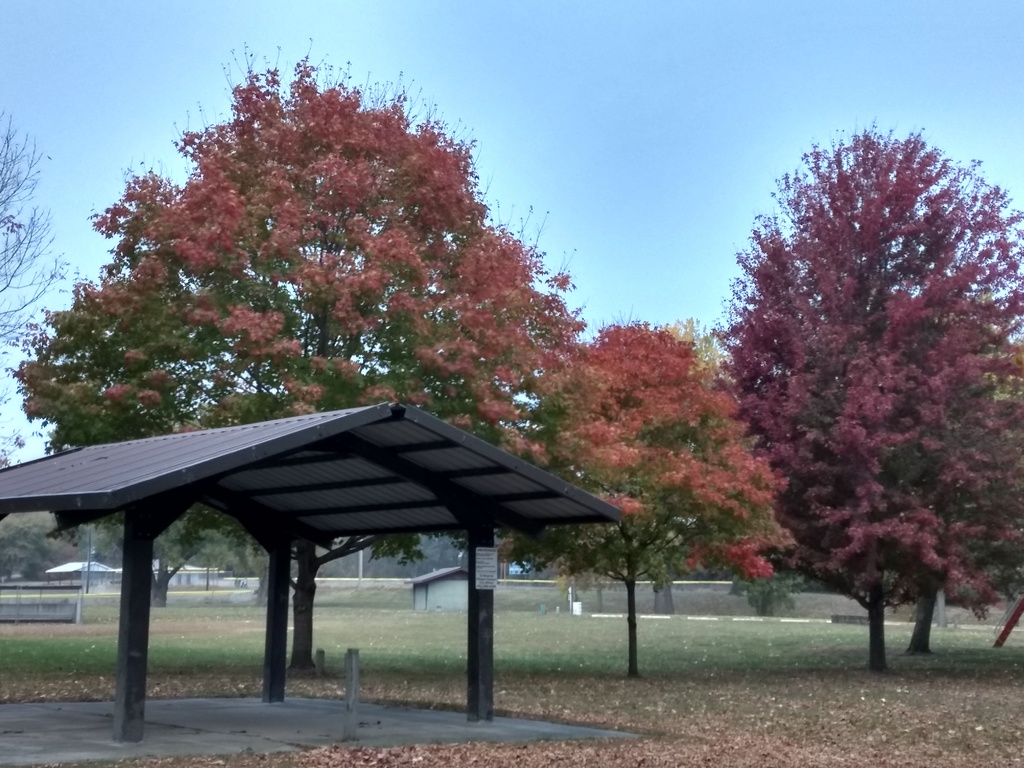 Aaron & Melinda Kleinschmidt Aaron and Melinda Kleinschmidt settled into Crofton to be midpoint between their jobs. Aaron Kleinschmidt, originally from Wausa, works at Menard's in Yankton loading and unloading merchandise. Melinda Kleinschmidt is from Columbus and works at Little Bee's Daycare in Bloomfield. She likes to shop and they both like to golf. They enjoy the small town friendliness Crofton has to offer and that everyone knows everyone.