Crofton Legion Seniors on win streak It all started with a walk-off win, 11-10, at home against a stout Hartington Legion Senior team on Tuesday, July 7. To read how the team has been playing, pick up the latest edition of the Crofton Journal.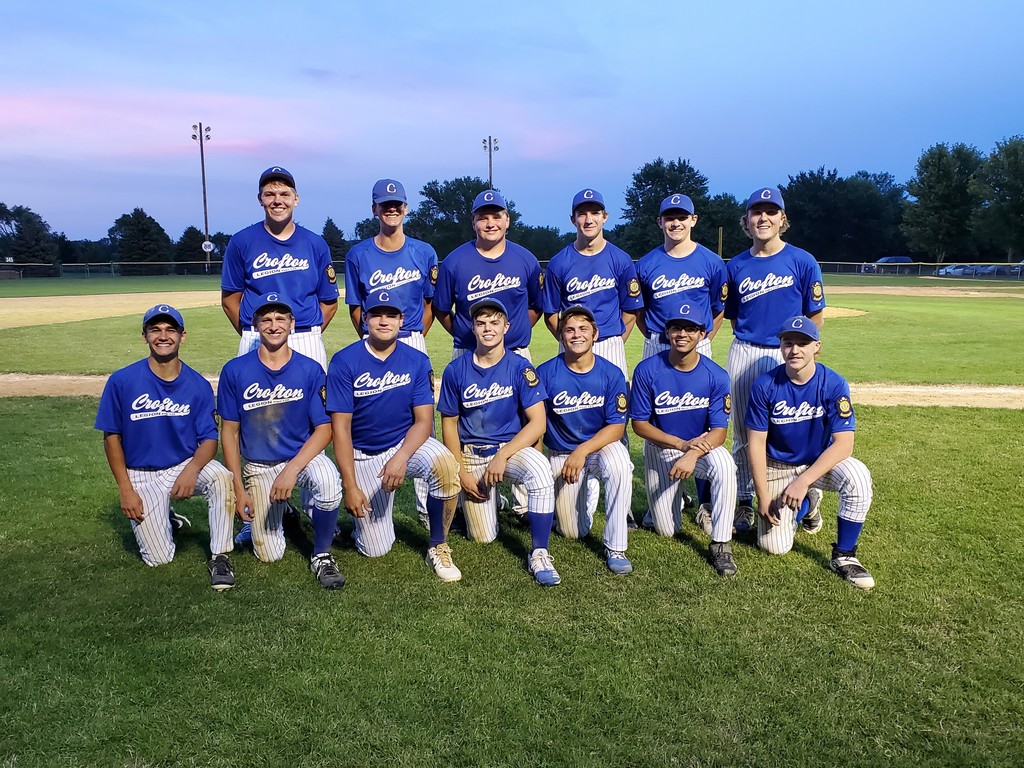 New Website and Mobile App coming! The website may take a new look for some of you this week as we launch our new website and mobile app. It will likely cause some disruption for a few days - so email or call if you have any issues. Look to the paper next week for an update!

Legion Juniors win two last week The Crofton Legion Junior team has been close to victory all season long, but they have not been able to push into the win column until this past week. Be sure to pick up the latest edition of the Crofton Journal to read how team has been playing.

Missing youth found and returned home safely Knox County Sheriff On May 15, at around 8:50 a.m., the Knox County Sheriff's Office received a report of a missing child north of Crofton. The mother stated that she had last seen the child about one hour prior, but could not locate him. At about 9:41 a.m., the child was located in a field east of the residence and did not need medical attention.

County awarded scrap tire grant From the Knox County Clerk Knox County will once again host a scrap tire collection on June, 26. There will be no personal limits at this collection! For more details, find this story in the latest edition of the Crofton Journal.

From the Nebraska State Activities Association: The NSAA Membership voted 31 to 20 FOR adding Bowling as a sanctioned NSAA activity. The NSAA Membership voted 28 to 23 AGAINST adding Girls Wrestling as a sanctioned NSAA activity. The NSAA Board of Directors voted 7 to 1 to add Girls Wrestling as an EMERGING sport. Complete results from the 2020 NSAA Representative Assembly are available on the NSAA website at
https://nsaa-static.s3.amazonaws.com/textfile/leg/repmin.pdf
.

Michael Foods employees were in Plainview on Wednesday of last week to help deliver boxes of food to anyone that wanted one. The boxes contained mainly eggs and potatoes and were handed out by Michael Foods employees and volunteers to a number of communities around northeast Nebraska.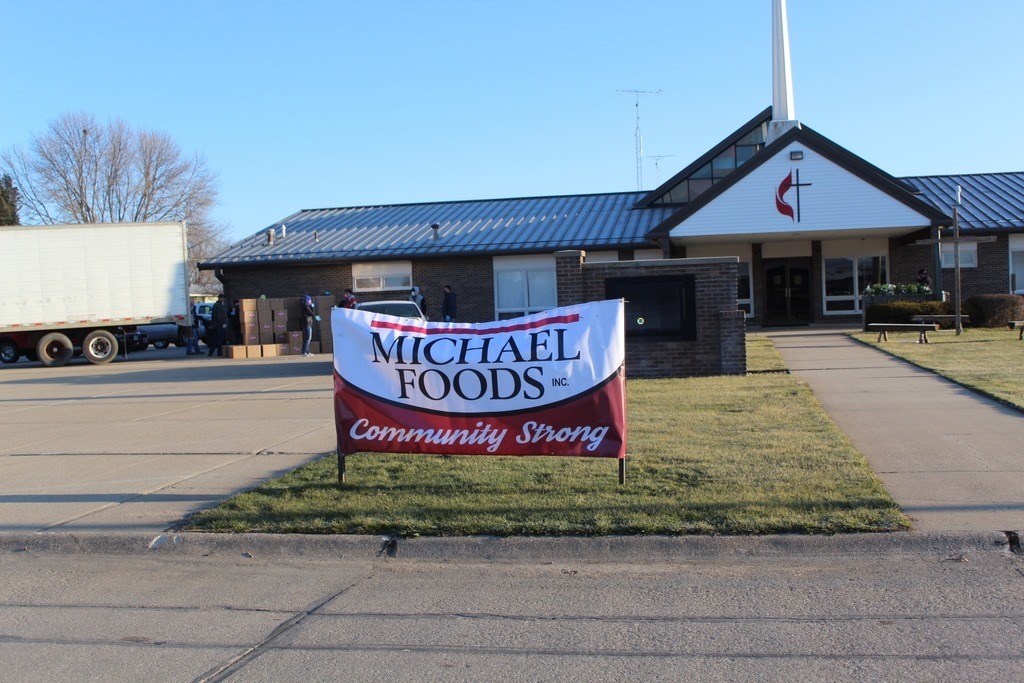 Getting out in Nature can be a "Cure for Covid Confinement" With warmer temperatures, it's the perfect time to get outside and enjoy nature-specifically checking out the bluebirds and eagles! The full story can be found in the latest edition of the Crofton Journal.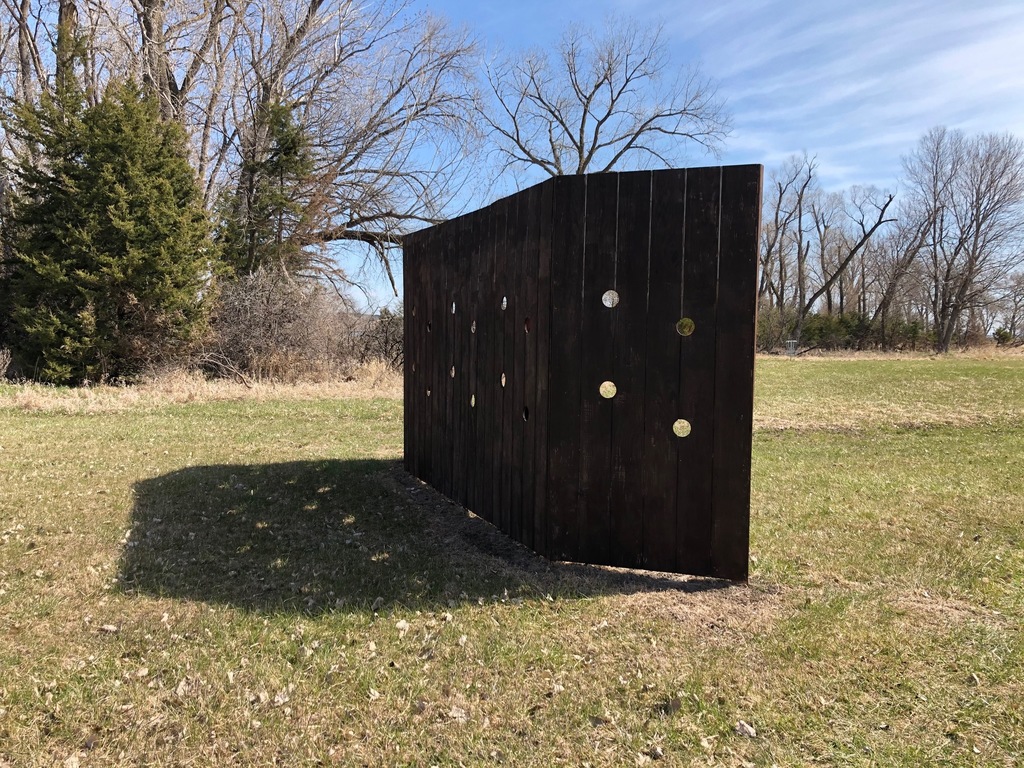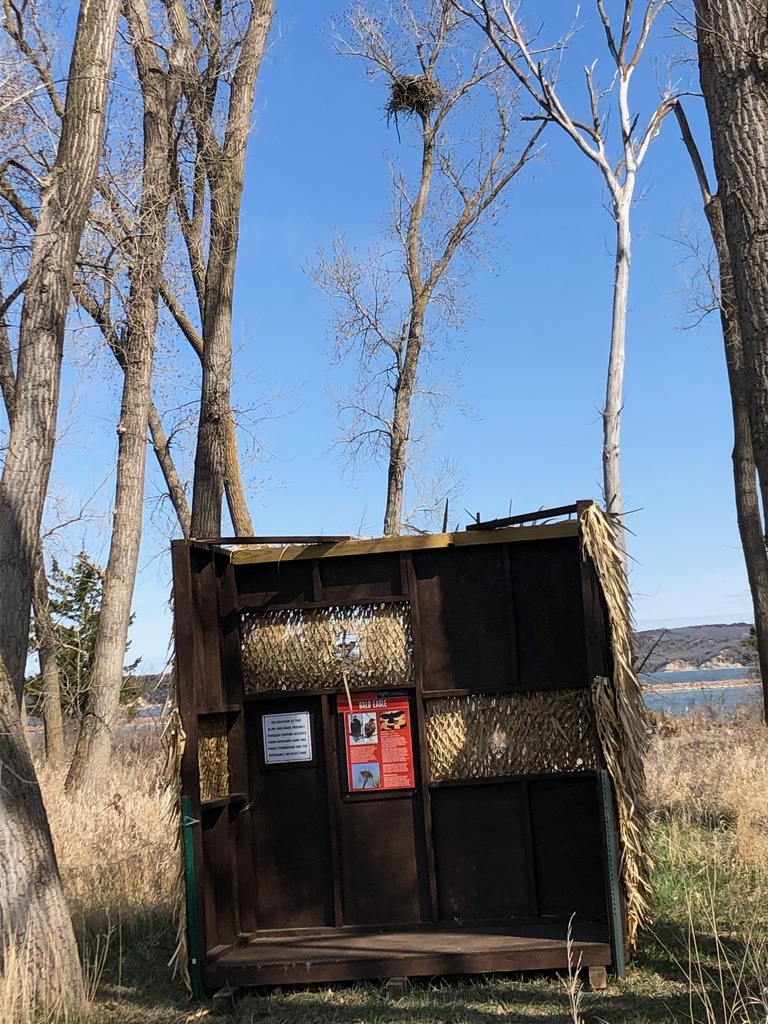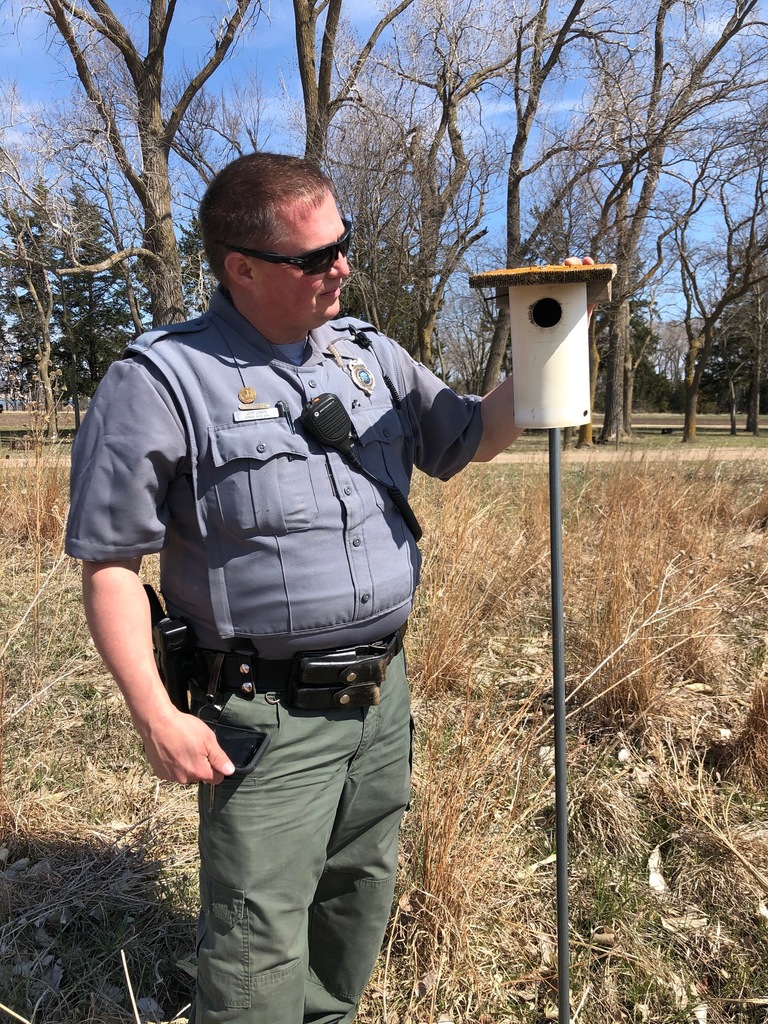 Michael Foods donates food to residents Crofton was one of several area communities to benefit from food donations from Michael Foods in appreciation for assistance from fire departments at a large fire which destroyed two buildings and thousands of chickens at the facility.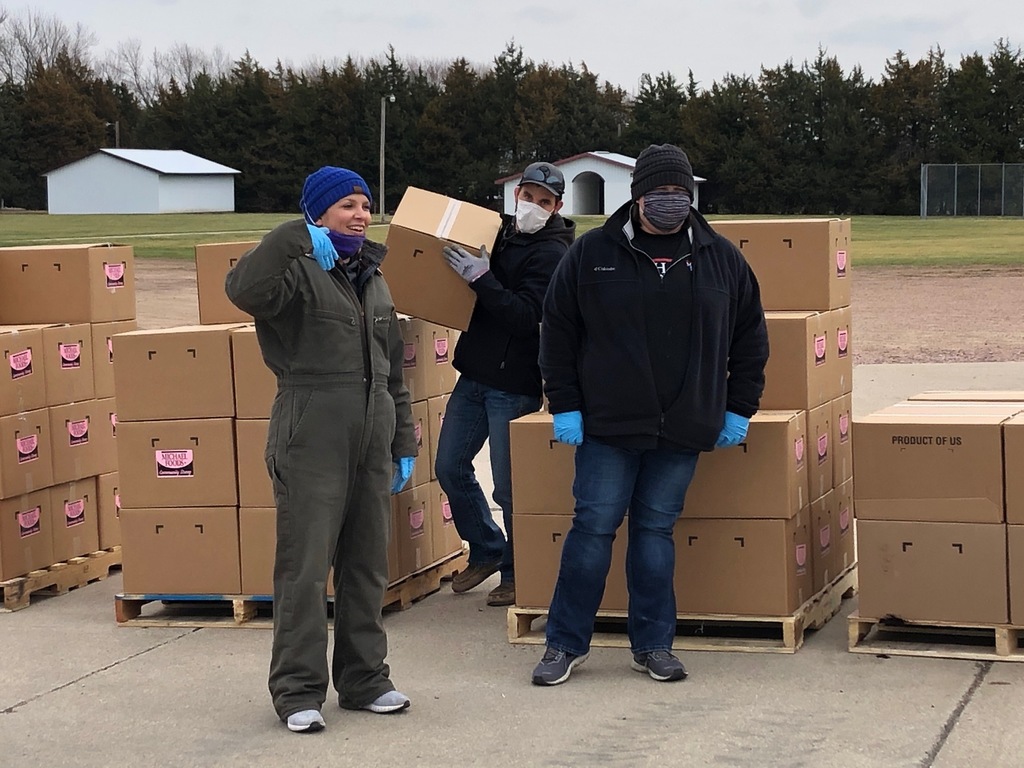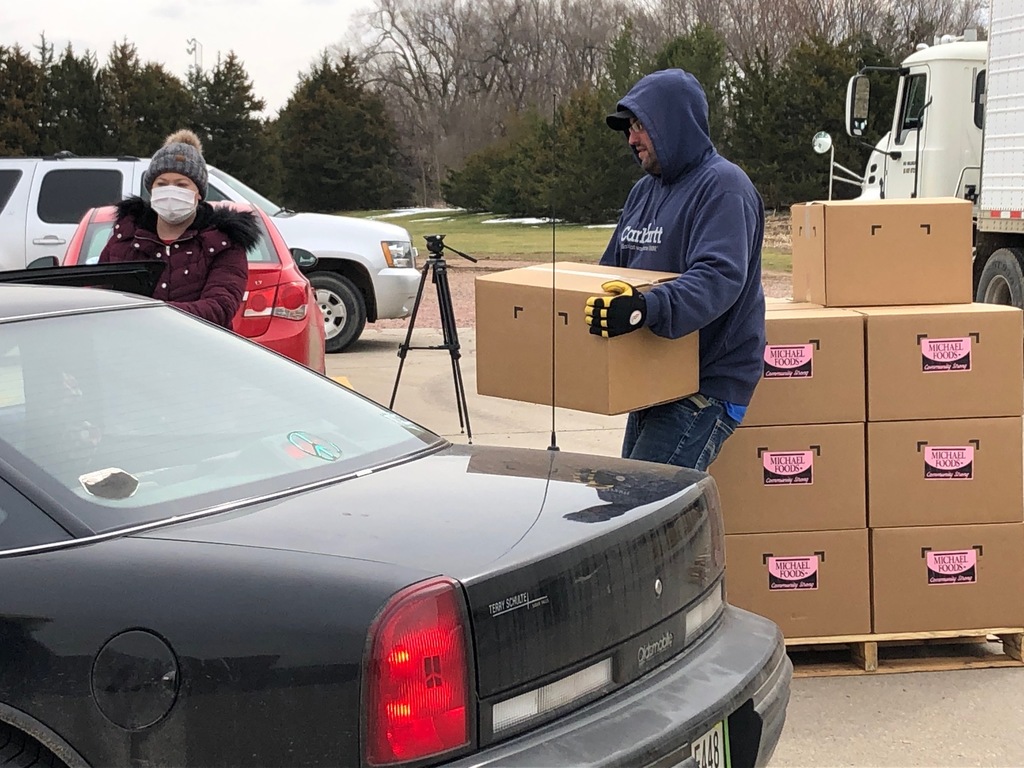 Graduation plan set for August Crofton Community Schools released information on Monday evening about some calendar updates for seniors and how the remainder of the month of May could work its way out during the COVID-19 pandemic. To read the plans for May, pick up the latest edition of the Crofton Journal.

Inspired by several of his long-time guitar-playing friends who were doing some "Facebook gigs" and with the encouragement of his wife Mary, Kim Sawatzke has been sharing his musical talent as a pianist on Facebook daily for the last two weeks. To read the full story, find this story in the latest edition of the Crofton Journal.

Economic effects of coronavirus... Dr. Larry Motacek, Jr. of Jamestown, North Dakota, the nephew of Don Packard, formerly of Verdel, now of Blair, was the only passenger on a commercial flight from Fargo, ND to Mesa, AZ recently-a representation of the economic effects of the corona epidemic.

St. Rose CCD still preparing... Even though St. Rose is not having CCD classes, the St. Rose CCD students are still preparing for the Triduum and Easter Sunday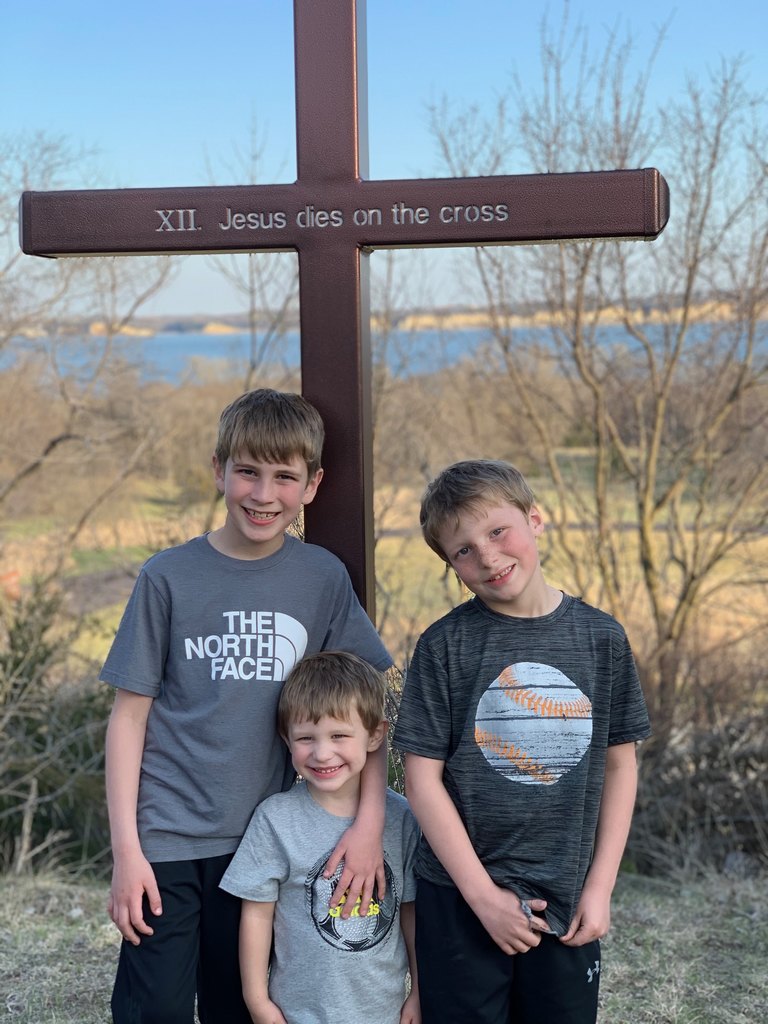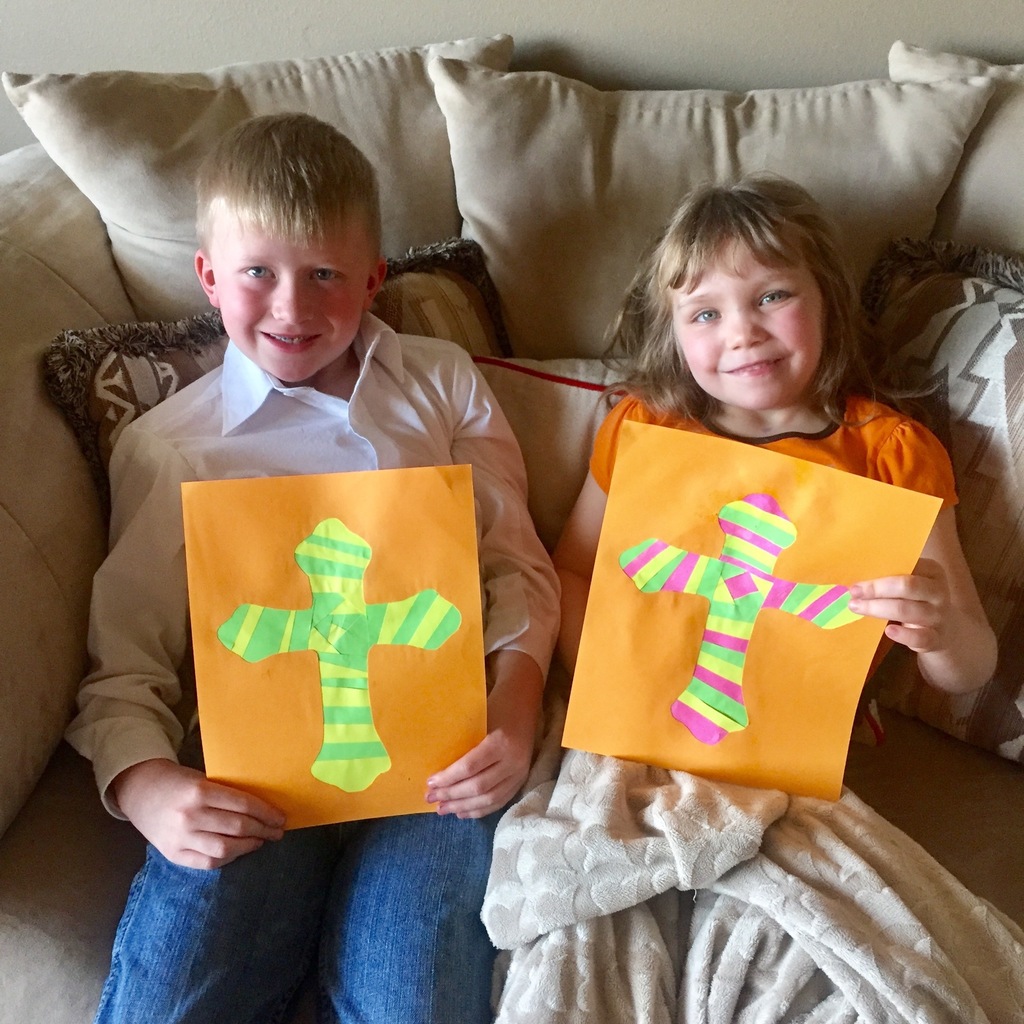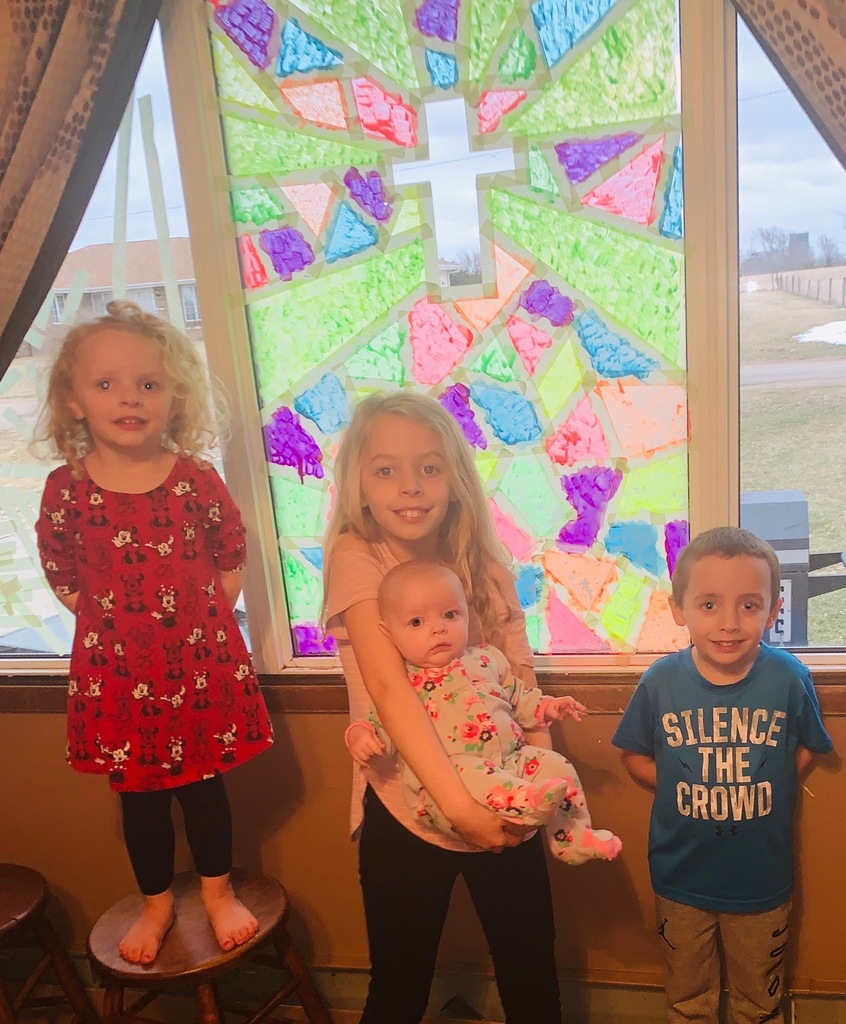 On my "COVID Vacation" While Crofton folks are staying home to practice "social distancing" life does go on. Submit your "COVID Vacation" events (just for fun) to
journal@gpom.net
to show what is happening around town, even during mild isolation